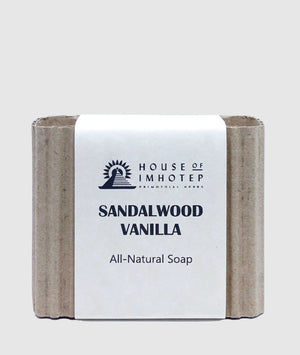 Sandalwood Vanilla Bar
This warm, sweet and earthy sandalwood, with rich tempting vanilla is quite possibly the most famous and historical scents ever and for good reason. Sandalwood Vanilla is gifted with the ability to leave the skin smooth as satin and pleasantly scented. Pure, natural and suitable for both men and women. Our Sandalwood Vanilla Bar a perfect companion for all skin types, but especially sensitive and irritated skin.
Ingredients: Vegetable oil blend (olive oil, organic sustainable palm oil, coconut oil, shea butter), water, sodium hydroxide, herbal sandalwood, and herbal vanilla fragrances.
Sale price Price $8.25 Regular price