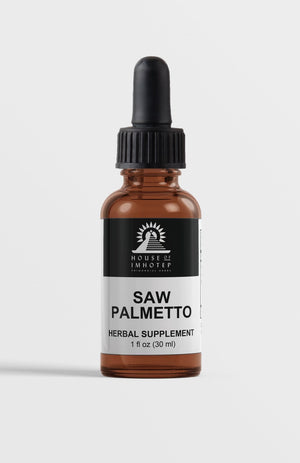 SAW PALMETTO LIQUID EXTRACT
Saw palmetto has historically been known for its anti-inflammatory properties and works as an expectorant, therefore, it can relieve chest congestion associated with bronchitis, asthma or cough. It also reduces mucus production. Saw palmetto is commonly the go-to herb for men to help reduce benign prostate enlargement and prostatitis, which helps flush out infectious bacteria in cases of prostate infection. 
Saw palmetto can also assist men in retaining normal levels of testosterone in the body, reversing such symptoms as low libido, decreased sperm count, decreased urine output and urine flow. There are many more comprehensive benefits that Saw palmetto provides!
30 drops in water or juice, 1-3 times daily, or as needed
Sale price Price $14.00 Regular price